Pacific Southwest Sales Transforms an IT Infrastructure Disaster into Operational Success with a Rap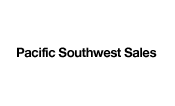 Case Highlights
Industry:
Electrical Components
Challenges
Required rapid software selection and a fast implementation process
Required a system capable of operating with little or no internal IT staff
Required online visibility to customer purchases
Required distribution resource planning (DRP) that could account for steel market price fluctuations
Solution
Results
Software selection process and implementation achieved in less than two months
Functionality exceeds existing requirements with substantial opportunity for growth
Obtained real-time, online visibility to customer purchases
Received distribution resource planning (DRP) functionality with access to steel market price variances for improved purchasing power and increased profitability
Don Beisswanger, President of Pacific Southwest Sales, was faced with an unexpected and unfortunate situation - his current business software suffered complete system failure and was suddenly inoperable. As a result, he needed to find a software solution that would be quick to implement and provide superior enterprise software functionality and scalability to accommodate the company's expansion for years to come. Read More...
As a growing distributor of metal framing products, Pacific Southwest Sales could not afford the operational set back brought on by an IT infrastructure disaster. Don had to get something in place so his employees could resume shipping and invoicing activities. In his search for viable ERP software solution providers, Don located TGI and immediately began dialogue with the company's team of sales professionals and business and application consultants. Within one week, the TGI team reviewed Pacific Southwest Sales' business software requirements, performed software demonstrations, and had contracts signed. Within forty-five days, Pacific Southwest Sales was up and running with TGI's Enterprise 21 ERP software.

Beisswanger stated, "Overall the product has really been amazing. We are getting more and more excited every day due to all the new functionality we are finding and the anticipation of using functionality we know is there but have not yet implemented. So far, we have experienced great improvements in our operations. Enterprise 21 has allowed us to quickly see exactly what customers have purchased and the prices they've paid. Given the nature of the steel industry and the fluctuations in market pricing, this has been a huge help to our organization. Our company has also benefited by streamlining processing in purchasing activities. Prior to implementing Enterprise 21, we never used MRP and DRP processing. We now have the ability to review requirements online, quickly convert these requirements to purchase orders, and send them via fax and EDI. These new capabilities are wonderful."
---
About Pacific Southwest Sales

Headquartered in Vernon, California, Pacific Southwest Sales is a regional distributor of metal framing, channels, fittings, and accessories. The privately-owned company distributes its metal framing products to dealers and end users throughout the west coast.