DCI Cheese Company Manages Rapid Business Growth with Enterprise 21 ERP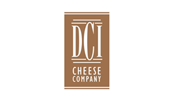 Case Highlights
Industry:
Cheese and Dairy
Challenges
Required consolidation of customers, products, vendors, and business processes across multiple companies, divisions, and business units
Required a fully-integrated ERP system to support rapid business growth
Required a system to support multiple companies
Required real-time inventory status and support for outside warehouse transaction processing
Solution
Results
Consolidated all customers, products, vendors, and business processes across multiple companies and divisions
Achieved full software system integration across all business departments
Achieved successful ERP implementation across multiple companies and divisions
Gained real-time inventory status for both on-site inventory and for outside warehouses through full warehouse EDI processing
When DCI Cheese Company purchased Enterprise 21 ERP in 2006, the company had quadrupled in size since 2004 following a number of strategic growth initiatives through rapid acquisition of targeted businesses. To facilitate this expansion, the company engaged in an ERP evaluation process to select an ERP system capable of supporting DCI's multiple companies, divisions, and business units and to provide a single, comprehensive data source for real-time business information and transaction processing. Read More...
According to Kevin McCarthy, DCI's Director of Information Technology, "DCI Cheese's legacy systems were a combination of home grown and purchased software that could not support the new size and structure of DCI. A new ERP system capable of supporting the new DCI was needed."

One of the companies acquired by DCI, Green Bay Cheese, had already been using TGI's Enterprise 21 ERP software. As such, DCI evaluated Enterprise 21's potential capabilities for meeting the new DCI's business software requirements. McCarthy continues, "A review of Enterprise 21 at Green Bay, and of Enterprise 21's ability to support DCI's business requirements company-wide was done. Enterprise 21's ability to meet DCI's base requirements, potential to modify to meet our more unique requirements, and overall cost-effectiveness led to our decision to select TGI and Enterprise 21."

Through implementation of Enterprise 21, DCI hoped to gain a fully-integrated system and bring all four of DCI's divisions on to a single software platform that shared all of DCI's customers, products, vendors, and business processes while simultaneously improving organization-wide access to information.

Since implementing Enterprise 21, DCI has been able to bring all but two of its divisions onto Enterprise 21 with the remaining divisions scheduled to go-live on Enterprise 21 in July and September of 2010 respectively. The company has been able to consolidate customers, products, and vendors, and has standardized business processes to appear as a single company to its customers rather than four separate businesses. The company has also been able to gain access to accurate, real-time inventory status and has been streamlining operations across all of the companies departments, from finance, accounting, and customer service, to purchasing, warehousing, shipping, and receiving.

McCarthy, alluding to the benefits of Enterprise 21's fully-integrated system, states, "Enterprise 21 is much more integrated than older DCI systems. Previously, DCI had separate financial and operational systems, requiring importing, downloading, or interfacing of critical information between the two. Enterprise 21's integrated system reduces data errors and provides much more efficient data processing. When our Richfield location went live on Enterprise 21, our inventory management of outside warehouses improved greatly. Instead of getting a once a week inventory status report, we were able to do full warehouse EDI and have up-to-date, accurate inventory levels."

Perhaps most importantly, DCI has been able to grow bottom-line business profitability since implementing Enterprise 21, which McCarthy attributes to DCI's management staff having the necessary business information for strategic decision-making purposes. "DCI has seen a steady improvement in profitability since late 2008 to the present. Although hard to specifically quantify, many of the decisions made on pricing, areas of cost reduction, and operational efficiency were based on information pulled from Enterprise 21."

Going beyond Enterprise 21's scope of software functionality, McCarthy and DCI Cheese Company have found a strong working partnership in their relations with TGI. McCarthy concludes, "TGI has been very responsive to our needs. We have a very good working relationship with a number of TGI resources and a weekly call with TGI to stay on top of pending issues or system modifications. DCI regularly uses TGI to assist with business issue analysis when related to Enterprise 21. In the event of system issues, we actively use the Help Desk and always receive timely assistance. TGI's ability to modify their product to the specific needs of DCI Cheese, and the accessibility and support of their resources have confirmed our assessment that Enterprise 21 can be a long-term ERP solution for DCI Cheese Company."
---
About DCI Cheese Company
An innovative leader in the cheese industry since 1975, Richfield, Wisconsin-based DCI Cheese Company is the largest importer, manufacturer and marketer of specialty cheeses and other restaurant-quality prepared foods in the United States. The company offers an impressive portfolio of fully-owned or exclusively-held imported and domestic specialty cheese brands including Black Diamond®, Goldy's®, Joan of Arc®, King's Choice®, Meza®, Nikos®, Organic Creamery® and Salemville®, among others. DCI's value-added products can be found in restaurants, grocery stores, club stores and specialty shops across the country. DCI's mission is to be the leading solution-based provider in the cheese industry and actively seeks strategic partnerships to expand their manufacturing, branding, sales, marketing and distribution. For more information on DCI Cheese Company and their portfolio of specialty cheese and prepared food brands, visit www.dcicheeseco.com.