Nugo Nutrition Maximizes Growth while Minimizing Overhead with Enterprise 21 ERP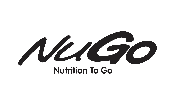 Case Highlights
Industry:
Food and Beverage
Challenges
Required a system that could integrate order entry, inventory, and accounting transactions
Needed support for multiple warehouses and multiple companies
Required complete lot traceability
Required a broad scope of ERP functionality to meet growing business needs without having to add additional overhead
Solution
Results
Brought all business departments and units on to a single, fully-integrated ERP system
Provided access to third-party warehouses for improved inventory management and order status visibility
Achieved improved lot tracking and traceability
Continue to grow the business without a proportional increase in overhead, driving bottom-line business performance
Nugo Nutrition is a leading producer of nutrition bars and snacks using only the finest all natural ingredients in its products and is the fastest growing lifestyle brand in the natural products category. Following several years of significant growth, Nugo engaged in a formal, quantitative software evaluation project to find an ERP solution capable of meeting its expanding business needs. Read More...
According to Larry Dunn, Nugo's Chief Financial Officer, the company had significantly outgrown its existing systems. "Our existing systems consisted of a custom-built order management system with limited inventory tracking capabilities and a modest interface to our accounting system. In addition, our existing systems were missing key elements required to manage the business and enable the company to continue to grow."

During its software evaluation process, Nugo issued a formal ERP RFP documenting its current and future business requirements and conducted software demonstrations with four leading food processing software vendors and solutions. Through this process, Nugo determined TGI and its Enterprise 21 ERP software to be the best functional and organizational fit to meet its growing business requirements.

Dunn continues, "We had very specific requirements, including multi-warehouse and multi-company support, food traceability software functionality, integrated customer service and support for tracking customer feedback, complex pricing management, business intelligence, MRP, and sales commissions processing. We also were looking for a company that provided U.S.-based customer support. Enterprise 21 was the only solution that met all of our requirements."

Following its selection of TGI's Enterprise 21 ERP software, Nugo set out on an aggressive 90-day implementation deadline. Through constant communication with TGI's project management and technical support staff, Nugo was able to meet its deadline with a successful go-live experience with no impact on its day-to-day operations or its customers. "Our implementation was absolutely successful and met our expectations. This was due to two key factors: all Nugo personnel were involved in the selection and implementation process, and TGI's personnel were exceptionally knowledgeable and helpful in training and data conversion."

Through implementing Enterprise 21, Nugo has achieved a substantial return on its Enterprise 21 ERP software investment. Dunn notes, "We have minimized staff growth while significantly growing the business, streamlined the order lifecycle process from order entry to invoicing, and given our third-party warehouses access to certain functions in Enterprise 21 for more accurate, real-time business information. We've even seen time-savings in processing credit card transactions."

Nugo also leverages Enterprise 21 for effective forecasting, material requirements planning, and inventory management, and utilizes Enterprise 21's fully-integrated business intelligence and dashboard tools for sophisticated executive reporting. "We have better inventory control of both finished product and raw materials and now know what we should have in inventory on a real-time basis, allowing us to be more proactive with our suppliers and our customers."

Reflecting on Nugo's software selection and ERP implementation project, Dunn concludes, "There is no question about whether or not we made the correct choice in selecting TGI and Enterprise 21. We evaluated four ERP systems in order to determine if they satisfied our documented requirements, and TGI ranked number one. We look forward to growing with TGI!"
---
About Nugo Nutrition
Nugo Nutrition, headquartered in Pittsburgh, Pennsylvania with additional offices in San Francisco and New York, is an independent food company dedicated to producing the finest, healthiest, and most delicious products and is the fastest growing lifestyle brand in the natural products category. For additional information on Nugo Nutrition and its delicious products, please visit https://www.nugonutrition.com.