VernDale Products Automates Operations with Enterprise 21 ERP Software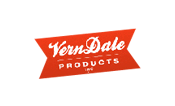 Case Highlights
Industry:
Cheese and Dairy
Challenges
Required the automation of existing manual processes
Required a more structured approach to processing transactions
Required more accurate reporting and increased visibility to information
Required a system capable of operating with little or no internal IT staff
Required an easy-to-use, intuitive manufacturing software package
Solution
Results
Automated manual business processes with a fully-integrated software package
Reduced the man-hours associated with routine office tasks
Professionalized interaction with clients and vendors
Improved accuracy of accounting transactions and financial statements
Accurate business and transaction information readily available in real-time
For the last fifty years, VernDale Products has been a successful, family-owned and operated business. Originally founded in 1958 by LaVerne and Marlene Johnson, the multi-generational team at VernDale manufactures roller processed whole milk powder and, as such, provides a key ingredient used by chocolate manufacturers across the United States. Read More...
In 2006, LaVerne and Marlene began contemplating their retirement options. In doing so, they knew they needed to transition themselves away from the company's day-to-day operations. To facilitate this organizational transformation, the VernDale team needed to replace its existing manual and technologically-outdated system with an automated, fully-integrated, multi-participant software package.

To assist the food processor in selecting the best software provider to meet the company's specific business needs, VernDale enlisted the help of Plante & Moran's team of technology consultants. The joint project team reviewed a variety of business software providers to determine the best functional and cultural fit for VernDale.

For Fred Kreger, VernDale's General Manager, the decision to select Enterprise 21 ERP software from TGI was simple and went well beyond that of mere product functionality criteria. Kreger explained their decision by stating, "All of the vendors we looked at seemed like they could fill our relatively simple needs. The people at TGI, their professionalism, and the quick responses we received from any question we had drove our decision."

After over two years of working with the software, the VernDale team remains happy with the selection of Enterprise 21. Kreger continues to give accolades to Enterprise 21 by stating, "Our expectations are being met more so as we get further away from implementation. Like a good book or movie, the more time you spend with the software, the deeper it gets. We are changing some of our 'traditional' ways of doing things in favor of easier and speedier processes. I now look forward to future 'discoveries' of Enterprise 21's economies. Enterprise 21 has completely changed our way of doing business."

Moving from a manual system to an ERP software solution can be a daunting task for even the savviest of project teams. One would expect the learning curve to be steeper than that of a more traditional migration from a legacy accounting package to an ERP solution. According to the VernDale staff, this theory proves to be false. The VernDale family has embraced the operational changes and successfully implemented Enterprise 21 by deploying the ERP software in a methodical and well-structured approach. When asked about their implementation, Kreger stated, "At startup we concentrated on getting the bill paid or the invoice correctly laid out. As time went on and we became more familiar with the program, we started to learn how to use it to make our interactions with customers, vendors, and accountants better."

VernDale utilizes process manufacturing industry best practices and continues to explore and adopt the software's broad range of built-in functionality. Kreger said, "We came from a manual system. This changeover professionalized our interaction with clients and vendors as well as integrated many of our projects and ideas. We now share data and projections that previously were done independently of each other. This has created a new culture of exploration as to the best method of achieving a goal. We look anew at everything we do and ask if Enterprise 21 will allow us to do this in a more efficient manner."

VernDale, along with many other companies, understands the importance of obtaining a return on their investment and knows full ROI requires a continuing dedication to change management. Kreger acknowledges Enterprise 21's tangible benefits by stating, "In a more concrete way, Enterprise 21 has reduced the man-hours needed to process routine office tasks. Bill paying, invoices and associated forms, financial statements, and miscellaneous billing questions all take less time and are far more accurate than before Enterprise 21. Every week we find a better way (faster, easier, or more accurate) to structure our interaction with Enterprise 21."

While the company now manages its operations in a state-of-the-art ERP software application, the family-focused culture that is the heart and sole of VernDale remains strong. As in many family-owned and operated businesses, the VernDale management team solicits the assistance of the younger VernDale generations, even if those family members work outside the walls of VernDale Products. Kreger credits this to Enterprise 21's ease of use by stating, "The organization of the software on screen is logical. A few of us have adult children who are employed elsewhere. On two different occasions, these young adults were able to help 'Grandma' or one of their parents through a transaction, even though they had never before seen Enterprise 21. Their intuition and Enterprise 21's logical structure turned the vacation visit into a short tutorial - a testimony to the software's ease of implementation."
---
About VernDale Products
VernDale Products Inc. is a family-owned and run business started in1958 by LaVerne Johnson and his wife Marlene. Headquartered in Detroit, Michigan, VernDale Products is a manufacturer of roller processed whole milk powder primarily used by chocolate manufacturers. For more information, please visit www.verndaleproducts.com.