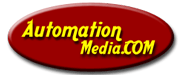 Distributor Turns A Network Disaster into Operational Success
Being able to quickly respond to customer requirements is key to a distributor. Having reliable data that is easily accessible is a vital part of any distributors business. Don Beisswanger, President of Pacific Southwest Sales, faced a very unfortunate situation. His current business software was suddenly inoperable and he needed to find a software solution that would be quick to implement as well as sufficiently robust enough to accommodate the company's expansion for years to come. Read More...
As a growing distributor of metal framing products, Pacific Southwest Sales could not afford the operational set back brought on by a network disaster. Beisswanger had to get an ERP (Enterprise Resource Planning) technology solution in place rapidly so his employees could begin shipping and invoicing again.