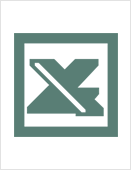 Click here to download the Request for Information Template.
A Request for Information is a valuable document within the software selection process. It provides a structured methodology for reducing a long list of software suppliers down to a more manageable number that is suitable for remote on online demonstrations.

By now you have identified why you need new software, so the next big task is to define some of the specifics associated with those needs (an RFI), and which software suppliers are available whose software is likely to be able to satisfy these needs. This phase of the process is where you tackle these issues and begin to get to know the software suppliers themselves and how they operate.

The below document is a sample RFI template. It provides a starting point and should be customized to fit the needs of your individual organization.

This Request for Information Template is part of TGI's Software Selection Tool Kit. To download the complete Software Selection Tool Kit, please click here.
---
Click for important legal information or if you are an independent consultant.