Cane Creek Cycling Components Rides its Business on Enterprise 21 ERP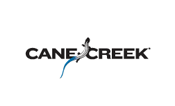 Case Highlights
Industry:
Sporting and Recreational Products
Challenges
Required an ERP system with fully-integrated financial management, warehouse management, and CRM
Required improved access to information through query tools and Crystal Reports
Required UPS integration for small package shipping
Required integrated manufacturing management with sophisticated product costing capabilities
Solution
Results
Automated operations with a fully-integrated ERP system
Improved organization-wide access to information with sophisticated reporting and search capabilities
Integrated Enterprise 21 with UPS WorldShip for streamlined shipping operations
Achieved more accurate product costing information, including labor and burden costs, and better visibility to margins at the time of sales order entry
In 2008, Cane Creek Cycling Components, a manufacturer of high-end bicycle components, engaged in a comprehensive software evaluation project to select an ERP solution to serve as the company's future information and transactional backbone and to accommodate Cane Creek's future business growth plans and software needs. Read More...
At the time, Cane Creek had been operating with the use of multiple, technologically outdated software packages that utilized a "green screen" user interface which were not linked to one common database. In reference to Cane Creek's decision to select and implement a new enterprise resource planning solution, Anne Smith, Cane Creek's Director of Information Technology, stated, "We wanted to move away from applications that utilize the old green screen interface and move to a more intuitive and consistent interface for all applications by selecting a Windows-based application. The financial software that we had been utilizing was not fully integrated with the AS/400 ERP software, and we wanted a software package that was completely integrated. We wanted our financial data to be updated as each transaction occurred."

Following Cane Creek's software evaluation that included on-site, scripted software demonstrations from multiple ERP vendors, Cane Creek's project team made the decision to select TGI's Enterprise 21 ERP software for two primary reasons that set TGI apart from the other vendors and solutions evaluated. First, from a software standpoint, Cane Creek believed Enterprise 21's scope of software functionality had outperformed other solutions in its ability to meet Cane Creek's software requirements. Cane Creek's team appreciated Enterprise 21's fully-integrated order management, inventory management, warehouse management, purchasing, forecasting and planning, reporting, CRM, and financial management capabilities. Smith noted, "We liked the fact that Enterprise 21 was a completely integrated ERP software package. Several of the software packages we looked at required us to purchase another company's software package to interface with their package (for example, to handle the shipping function). We liked the fact that we would be dealing with just one vendor for our software needs."

In addition to Enterprise 21's superior scope of software functionality, Cane Creek's project team felt that TGI offered the best cultural and organizational fit for their business. From TGI's honest, straightforward sales approach to TGI's direct developer customer support, Cane Creek felt TGI could become a true long-term technology partner. Smith welcomed TGI's unique sales approach. "We liked the sales approach taken by TGI. TGI's approach was to sell their own product rather than to tell us the negatives of the other software vendors."

Since implementing Enterprise 21, Cane Creek has realized numerous benefits that have resulted in substantial time and cost savings across a number of the organization's departments. What were formerly manual processes have now been automated as a result of implementing Enterprise 21. Cane Creek has taken advantage of Enterprise 21's integration with UPS WorldShip for small package shipping and has improved inventory management through the ability to deplete a part from inventory prior to inactivating the part. Smith adds, "We've seen improved efficiencies in the accounting department. Previously, various accounting functions were handled manually. Now, all of these functions are automated in Enterprise 21. We also have the ability to track everything that occurs from the time a sales order is entered through shipment, invoicing, and payment by the customer. There is better visibility of customer returns, parts being returned to the vendor, shipment variances, etc." In addition, thanks to Enterprise 21's integrated manufacturing software functionality, Cane Creek has attained better visibility to costing information, including labor and burden costs, and improved visibility to sales margins at the time of order entry.

When asked about Cane Creek's experience working with TGI and Enterprise 21, Smith concludes, "I feel the best part of our Enterprise 21 implementation is the working relationship we have with TGI. I genuinely feel that TGI cares about what we think of the software and listens to our suggestions even though we are a very small company. Dealing with technical support is always a good experience. We talk directly to a programmer, are given regular feedback on the status of our work, and our work is completed within a very short period of time."

For additional information on Cane Creek Cycling Components and their full line of quality performance cycling products, please visit www.canecreek.com.