Nu-West Construction Products Builds a Solid Distribution Channel with Enterprise 21 ERP Software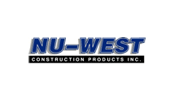 Case Highlights
Industry:
Building and Construction Products

Challenges
Inability to effectively manage inventories across multiple locations concurrently
Existing software could not accommodate company's desired growth plans for additional stocking locations
Solution
Results
Established effective real-time inventory management across multiple locations
Obtained access to information to enable more informed business decision-making
Established a comprehensive, fully-integrated ERP software solution that enabled the business to double the number of stocking locations
Gained operational efficiencies and reduced inventory levels due to improved visibility and management tools
In 2005, Nu-West Construction Products, a leading construction products distributor with locations throughout Canada, was executing its rapid expansion plan that included the establishment of three new distribution facilities throughout Western Canada. The company concluded that it required a new distribution software solution capable of managing information and transactions across multiple locations to facilitate its planned business growth. Nu-West believed it had outgrown its existing business software and required a more comprehensive software solution to better meet its order, inventory, and warehouse management needs for each facility. Darrel Liski, Nu-West's Chief Operations Officer, stated, "We had reached the limit of our current operating systems. Our ability to grow was being significantly curtailed by our operating software. We were experiencing challenges effectively managing inventories in three locations and were intent on ramping up to six full stocking locations across Western Canada. It was apparent that our existing tools would not support this growth." As a result, Nu-West then engaged in a comprehensive ERP software evaluation project to select a software vendor and solution that could best meet Nu-West Construction Products' unique distribution software requirements. Read More...
In its search for a viable distribution software solution, Nu-West looked for a software package that could manage data across each of its distribution facilities simultaneously in real-time. The company also looked for a software solution that could aid the organization in reducing existing on-hand inventory levels while increasing order fill rates, improve timely delivery to its customers, and improve overall customer service and satisfaction. Furthermore, Nu-West believed a critical element in its search for a state-of-the-art distribution software solution was that the software needed to be able to accommodate the organization's planned business growth as it established new distribution facilities throughout Western Canada.

Through Nu-West Construction Products' ERP software selection efforts, the company selected TGI and its Enterprise 21 ERP software to meet Nu-West's complete distribution software requirements. In its evaluation and selection of Enterprise 21, Liski noted, "Product functionality was important to begin. The background and understanding by TGI's senior management for distribution, transportation logistics, and overall warehouse management were key factors. Fully-integrated CRM plus the ability to develop and fully integrate a product configurator were significant benefits."

Since implementing Enterprise 21, Nu-West has achieved increased visibility to key business data and has grown from three facilities to six regional distribution facilities throughout Canada. The organization has also reduced inventory levels without sacrificing product availability to its customers. Nu-West leverages Enterprise 21's business intelligence tools to make critical business decisions for future business strategies. According to Liski, "We have certainly seen improvement in our operational effectiveness. One recent example is the strong visibility and management tools for both action and review provided by Enterprise 21 as we have pressed initiatives to achieve more effective inventory levels."

Regarding Nu-West's experience in working with TGI personnel, Liski stated, "We received strong support from Enterprise 21 technical staff. We felt confident under the experienced TGI management and leadership of the project coordinator through implementation and 'go live.'" With Enterprise 21, Nu-West Construction Products has achieved new levels of operational efficiency, business growth, and bottom-line business performance.
---
About Nu-West Construction Products

Nu-West Construction Products is a construction products distributor headquartered in Saskatoon, Saskatchewan Canada. Nu-West has regional distribution facilities in Calgary, Edmonton, Regina, Saskatoon, Vancouver, and Winnipeg. For more information, please visit www.nu-west.ca.