Titan Flow Control Finds a Logical ERP Partner in TGI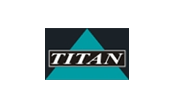 Case Highlights
Industry:
Industrial Products
Challenges
Lacked an adequate system to manage customer quoting and conversion to sales orders
Lacked a fully-integrated inventory, financial management, and manufacturing software system
Needed a scalable system to accommodate rapid business growth
Required a system to allow for a personalized interaction with the customer base
Solution
Results
Increased revenues without a proportional increase in staff
Achieved complete visibility to customer quotes and the percentage of quotes converted to orders
Increased inventory turns per year by 50 percent
Provided a single data source for all business operations and departments
Enabled complete customer interaction and communication personalization
Titan Flow Control, Inc. is a premium manufacturer of check valves, butterfly valves, pipeline strainers, pump products, fabricated designs, and accessories for industrial and commercial use. Founded in 2000 by industry veterans, the company quickly became a market leader and, as such, experienced rapid growth from its inception. Read More...
In 2008, given the company's ongoing and future growth projections, Titan's leaders recognized the need for a more complete software solution to serve as the transactional backbone of its daily operations. David Whritenour, Titan's Vice President of Information Technology, states, "For Titan, it was a matter of necessity. Titan had been utilizing a small business accounting package. Additionally, we had been growing at a rate of 20 to 30 percent per year. Given these two facts, we really did not have a choice but to find new software if we wanted to remain competitive."

Titan began a comprehensive ERP selection process to find an ERP software system and service provider to meet the company's growth needs from a technology standpoint. Whritenour continues, "Our goal was to provide our customers with a positive set of managed and personalized experiences in order to foster loyalty. Specifically, we needed to gain better insight and control of our inventory, customer transactions, and financial data."

After conducting its ERP software selection process, Titan selected TGI and its Enterprise 21 ERP software. Offering a broad scope of fully-integrated enterprise software functionality, Enterprise 21 delivered the order entry, inventory, and financial management functionality Titan required to continue to compete and succeed. Commenting on what led Titan to select TGI and Enterprise 21, Whritenour states, "Titan always has the best success when we find vendors that possess the same business philosophies as our own. It was apparent from the start that TGI maintained the same beliefs regarding customer service as Titan."

Through a successful implementation and go-live experience, Titan has seen significant operational improvements. Leveraging Enterprise 21's fully-integrated inventory control and warehouse management functionality, inventory turns have increased nearly 50 percent. Whritenour adds, "Customer service levels have improved, inside sales can provide quicker responses to customer questions, all data is located in the same place providing sales with the right information at the right time, and we have a deeper understanding of our company's financial position. Our Enterprise 21 implementation allowed us to connect the corporate office with the manufacturing site, enabling Titan to function as a single, cohesive unit."

Perhaps most importantly, through deployment and utilization of Enterprise 21, Titan has been able to grow its business in revenue without a proportional increase in overhead, driving improved bottom-line performance. According to Whritenour, "Revenue per employee has increased by 20% this year, and we have not had to hire additional personnel."

When discussing Titan's overall level of satisfaction in working with TGI's development, project management, and technical support personnel, Whritenour concludes, "TGI works and acts like Titan. I have never known another software company to function like this. It is a pleasure…TGI treats us like we treat our customers."
---
About Titan Flow Control, Inc.
Located in Lumberton, North Carolina, Titan Flow Control is a high quality manufacturer of Check Valves, Butterfly Valves, Pipeline Strainers, Pump Products, Fabricated Designs, and Pipeline accessories applicable to most industrial and commercial requirements. Titan Flow Control was established in the year 2000 by industry veterans with over 300 years of combined experience. For additional information on Titan and their products, please visit http://www.titanfci.com.