Enterprise 21 Offers an Automatic Doorway to Enterprise-Wide Savings for Therma-Tru Doors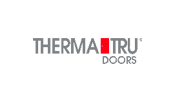 Case Highlights
Industry:
Building and Construction Products
Challenges
Required an integrated system to facilitate data exchange between multiple plant and sales locations
Required manufacturing software functionality to manage multi-step manufacturing processes across multiple facilities
High WIP inventory levels
Below optimal manufacturing output
Inefficient warehouse operations
High incidence of invoice errors
Solution
Enterprise 21 with fully-integrated advanced manufacturing functionality
Results
Increased daily shipping output by over 100%
Decreased invoice charge back rates by over 95%
Significantly reduced WIP inventory carrying levels
Increased daily production while obtaining access to improved production reporting across multiple locations
Consolidated data across multiple manufacturing and distribution centers for improved information visibility and reporting
Having outgrown its existing, in-house developed software, Therma-Tru Doors turned to TGI to revitalize the company's technology platform. In less than one year, Therma-Tru successfully implemented TGI's Enterprise 21 ERP software throughout its facilities in the United States and Mexico. Read More...
Prior to implementation of Enterprise 21, Therma-Tru suffered from operational inefficiencies that were resulting in high WIP inventory levels, low manufacturing output, and inefficient warehouse procedures for stocking, picking, packing, and shipping. Therma-Tru also required tighter data management with improved visibility to customer and order data to manage and reduce costly invoice errors across its facilities.

Therma-Tru required comprehensive manufacturing and supply chain management capabilities to serve its diverse distributor network. Enterprise 21 enabled Therma-Tru Doors to reach new levels of operational efficiency. Enterprise 21 ERP software manages all operational tasks from order entry to compliance labeling and final shipment to the customer. Through associated business process improvements, Therma-Tru was able to increase its daily shipping by more than 100% while reducing WIP inventory levels and associated required shipping personnel. Therma-Tru was also able reduce invoice charge back rates by more than 95% and consolidate data into one, fully-integrated ERP software package for improved access and visibility to data for analytical and reporting purposes.
---
About Therma-Tru Doors

Headquartered in Toledo, Ohio, Therma-Tru Doors is the nation's leading manufacturer of fiberglass and steel exterior door systems and the brand of entry doors most preferred by builders and remodelers.

As a part of consumer products company Fortune Brands (NYSE: FO), Therma-Tru joins a great family of leading home products brands, including Moen, the #1 faucet brand in North America, MasterBrand Cabinets, the #2 kitchen & bath cabinet business, Master Lock, the world's #1 padlock brand, and Waterloo Industries, the leading manufacturer of tool storage products. For more information, please visit www.thermatru.com.