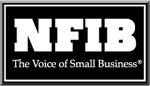 Integrating E-Commerce Into Your Enterprise
We live in a society of immediate gratification. From 24-hour news channels to e-mails popping into our mobile phones, the modern professional has come to expect information within an instant. This fast-paced environment has helped speed information delivery to new heights, and e-commerce has hit new activity levels because of it. Read More...
This paradigm shift has catapulted savvy business leaders into amazing success stories, as they have modified their sales strategies to capitalize on the Internet resources available. Online catalogues, inventory checks and order placement have expanded the standard sales force into 24-hour, seven-days-a-week sales wizards. Embracing this change and migrating existing business practices to include e-commerce is not simply an option; it is becoming a requirement for survival.