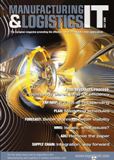 Software Selection within the Food Industry
More than half of all quality assurance (QA) managers in food manufacturing do not currently interface with their company's enterprise resource planning (ERP) system. The Bioterrorism Act, in the USA passed in 2002 is being replicated throughout Europe to ensure the safety of the food supply from a terrorist attack; these regulations are quickly changing the role that food quality professionals play in the selection and utilization of ERP software.

Read the entire article.